What's the difference between similar Samsung HD TV models with different prices?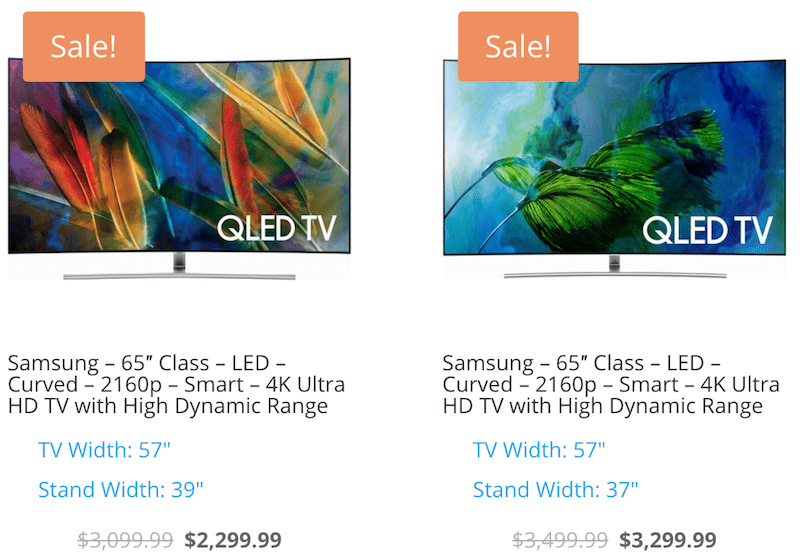 We compared two 65″ Samsung TVs that varied as much as $1,000 in price: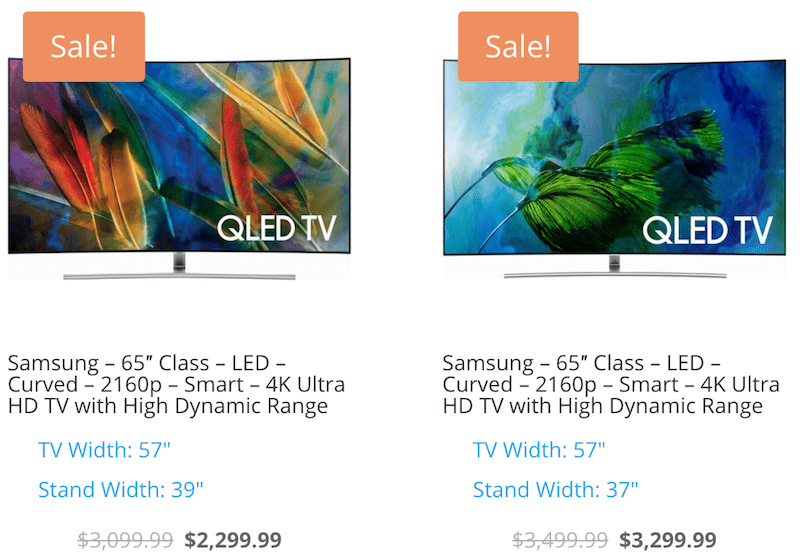 Besides the stand width difference of 2″, what's the difference between these two seemingly similar models?
On Samsung's own website, they barely can answer that question, as seen in this chart showing "Only Differences":
Plastic vs. Metal back
50% higher sound output
Plastic vs. Metal Remote
Weight differences could be accounted for because of the plastic vs. metal difference
So that's it, for $1,000? I checked refresh rates and other possibilities and technologies, and the rest was the same. So if you got the money to blow and really like metal over plastic, go for it. For most people, save your money and get the cheaper option for viewing just as good.